Various Boots and Modifications
A variety of Boot Styles I have used.
A few of my half boot rear bindings.
The original Roxa Ice Skate boot that became known as the Supershell.
What I liked about this boot is the lack of heel tongues that restrict forward movement and it has a stiff lower structure but a flexible cuff.
This shows the spacing between boots. The half rear boot is made from the same 'Supershell' as the front. As you can see, it is cut very low to eliminate input from the leg above the ankle.
I cut 3/4" off the toe and the liner still does not stick out. So there is plenty of room to move the boots closer if desired.
A modified Powershell boot to allow more forward flex.
With the cuff removed, you can see how I cut down the tongues in the cuff area. This allows more forward/back freedom of movement and prevents lateral sensitivity. With the cuff removed this shell can be used as a rear half boot.
This shows USD boots, original on left and cut down version on the right. The heel tongues have been cut and the cuff has been cut out in the back.
This shows the cuff secured in a 12 degree forward cant by using a small t-nut. This can also be done by attaching a small block under the back of the cuff. You can also see that there is a 1/4" lift under the heel.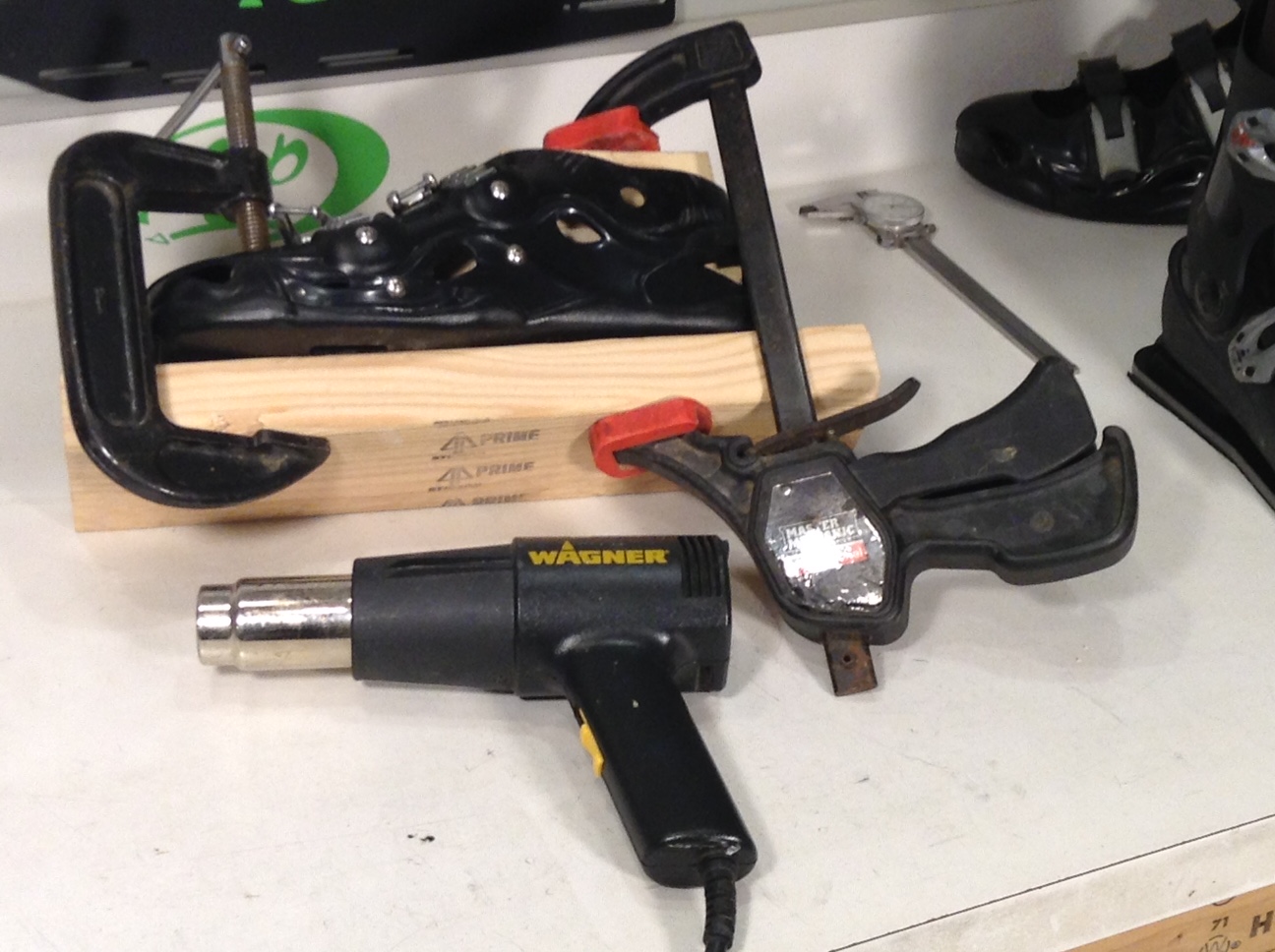 I use a heat gun, clamps and wood blocks to flatten or reshape hardshells.